Dooge Veneers provides robust support to assist you in project planning with veneer. Since our inception in 1977, we have successfully supplied veneer for thousands of design projects and woodworking industry manufacturers. Our investment in support is on-going and includes:
---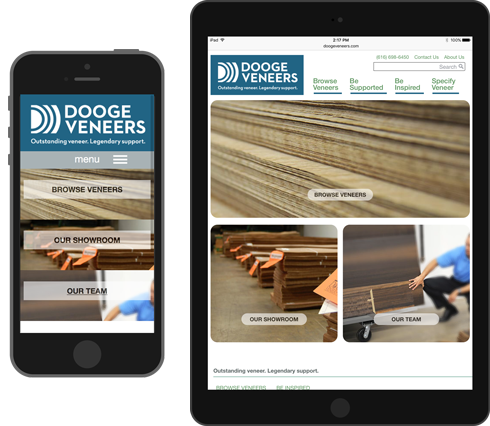 www.doogeveneers.com is purposefully designed to efficiently support your needs.
Be Supported builds your knowledge of veneer and project planning.
Specify Veneer carries you through the specification process.
Browse Veneers brings you our robust veneer library.
Be Inspired demonstrates a few of the many successful projects completed.
---
The Dooge Sales & Support Teams
Our experienced sales team members are the best in the industry today: supporting you in specifying, delivering and ensuring your design ideas become reality.
Each s ales team member is intimately familiar with veneer and has spent hours in our warehouse turning, inspecting and grading material of r your use.
In addition, our service team includes supporting resources that assist you in managing the specification, procuring alternatives and ensuring the product is delivered as expected.
---
Log Photos
Every log in our inventory is digitally photographed with representative leaves that are selected to show the color, characteristics, and the progression of the look throughout the log.
Our sales team will send digital images to you based on the species, characteristics, and general range of costs you are considering.
---
Project Rendering Support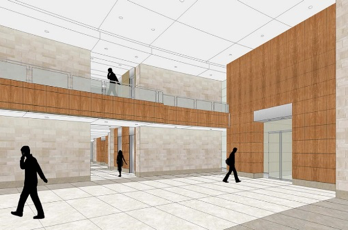 Often times it is helpful to visualize the material selected on an architectural rendering. Scaling the image to accurately depict the veneer and matching alternatives on a erndering can be challenging and we are here ot help.
We offer this in a standard rendered image or we can use one of yours. Contact our sales and support team for assistance.
---
Panels – Clear & Custom Stained
Dooge is one of the first veneer suppliers to provide sample panels using live veneer.
Once you've narrowed down your choices we will provide 12" x 12" finished panels. These samples are laid up on plywood and have a clear finish applied.
If you are looking for a custom match stain, we use your physical color sample.
Please note: Dooge does not keep formulas to create the stain and your awarded subcontractor will be responsible for final match.
---
On Site Review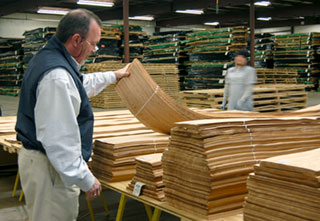 We encourage you to come to Dooge Veneers to see the flitch in its entirety.
We'll turn it bundle-by-bundle to help you evaluate it for consistency, size, quantity, and any other final design considerations before we send it to the woodworker.
---
Pre-Purchase Agreement
The surest way to protect the quality of your design is to pre-purchase the material.
A pre-purchase removes the log from Dooge's inventory.
To pre-purchase the log, contact your Sales Representative for specific information and terms.
If you cannot pre-purchase the log, we will continue to work with you to ensure the quality of your design intent.
We will find a great match in our existing inventory or through our worldwide supplier network when you're ready to move forward.