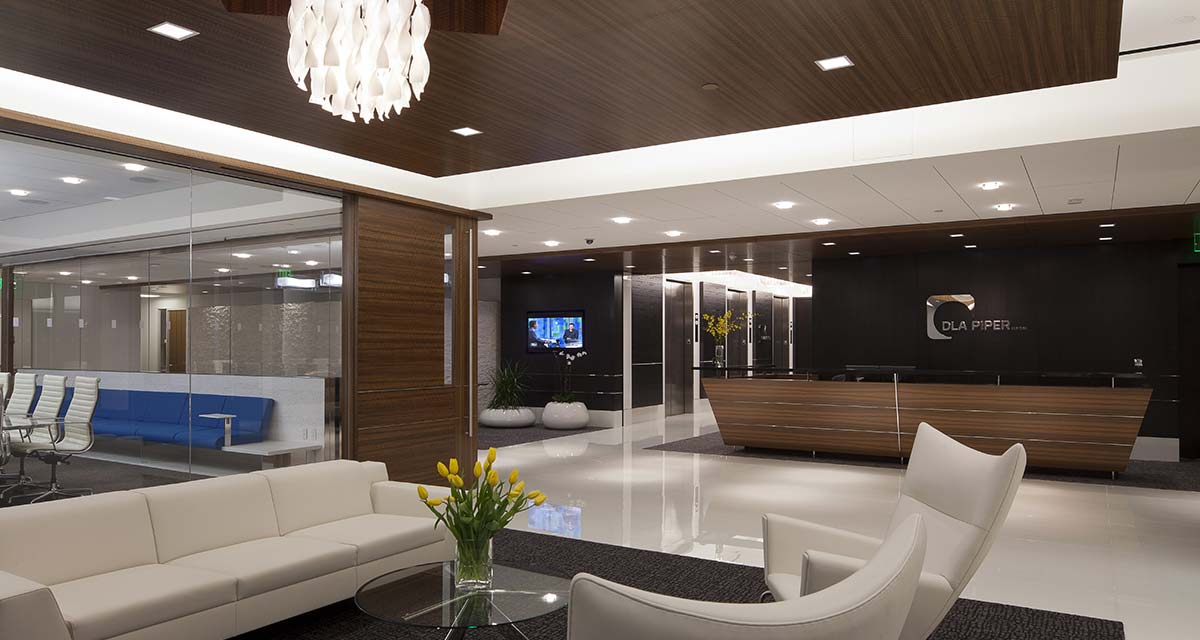 Los Angeles
DLA Piper's designers chose an extraordinary flitch of 300-year-old Australian Walnut for the global law firm's new office outside Los Angeles. Without a doubt, the finest example of Australian Walnut we've ever seen—rich, chocolate-brown with notes of green and pink; an intense and consistent chevron of fiddleback figure; and a bold, straight, contrasting stripe. Our global connections in the veneer industry allow us unparalleled access to one-of-a-kind procurements like these ancient trees, which were selectively culled from a private holding in Queensland in order to inspire new growth and preserve the forest for future generations.
"This was one of the most unique veneers we had ever seen and we're grateful that Dooge was willing to take these logs off the market to give us time to develop the design and hand-select specific sections of the logs for specific aspects of our project."
Mandy Provenza
project architect
AREF & Associates
Architect: AREF & Associates
Millwork: ArtCrafters
Plywood: Architectural Plywood Inc.